Kept working on the ManuMortar design for Cold Steel.
Following Tobias's suggestion, I lowered the clearance between the fork from 6,5cm to 5cm. This will allow the target shooters to keep the target "outside" of the frame, and it also makes the support grip style more comfy - especially for those with smaller hands.
Used Osage Orange for the scales this time. Bright wood, good contrast to the Multiplex. Just a bit of rounding, the heavy Moorhammer style sculpting isn't necessary on this frame. Will make production cheaper.
A great shooter! I am not sure if I will add the "dicks" for the tubular rubber. Looks more clean this way.
Enlarge this image
Click to see fullsize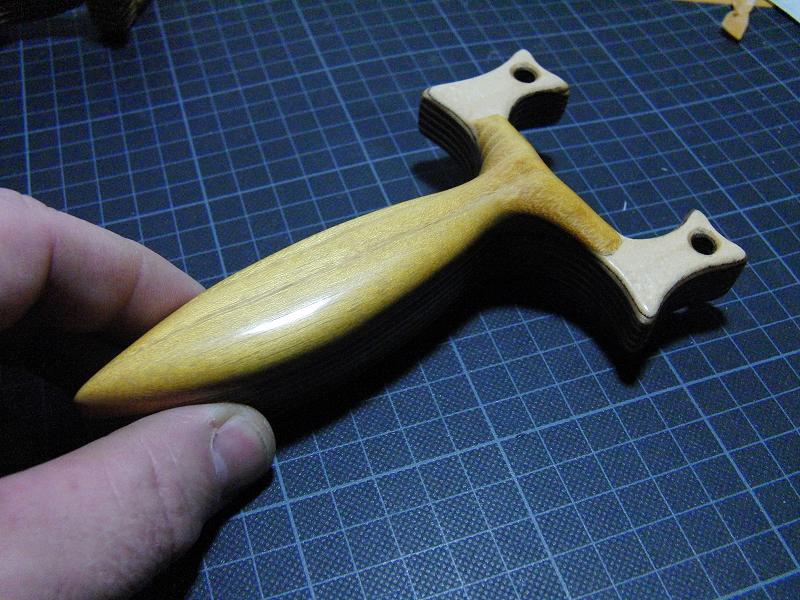 Enlarge this image
Click to see fullsize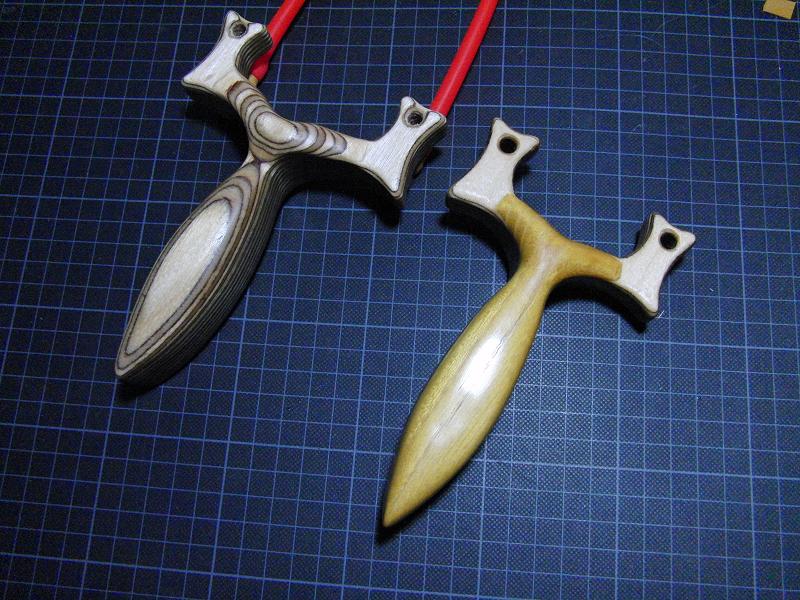 Enlarge this image
Click to see fullsize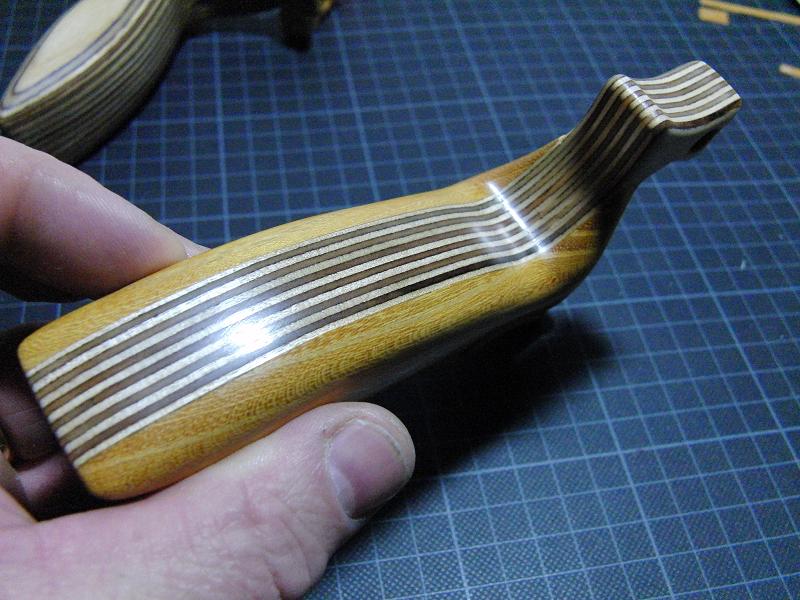 Enlarge this image
Click to see fullsize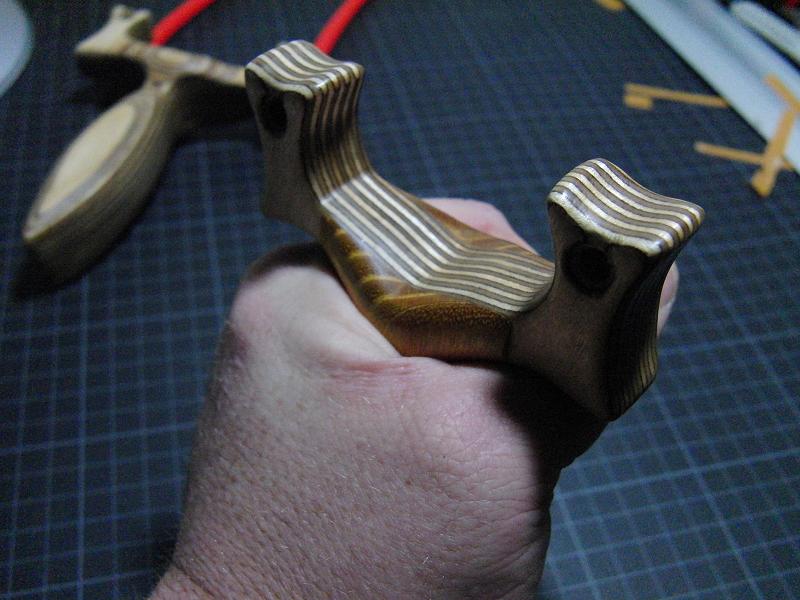 Enlarge this image
Click to see fullsize
Enlarge this image
Click to see fullsize